The JDog leadership team is comprised of individuals who live by the values of Respect, Integrity, and Trust. Learn about the unique assets and backgrounds they bring to the JDog brand and how they support the JDog Foundation's mission.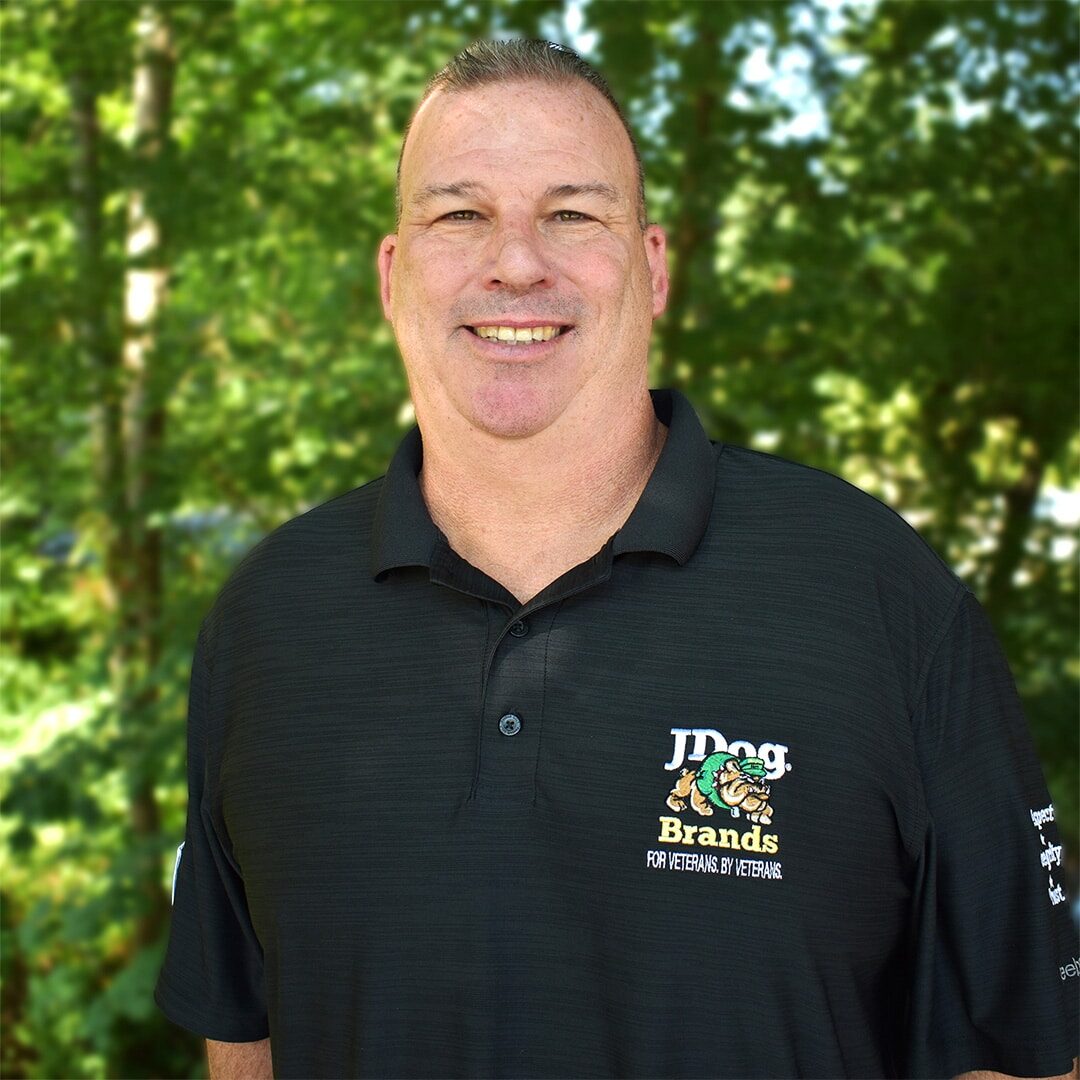 Jerry Flanagan
Executive Director
Jerry is an Army Veteran and entrepreneur who, along with his wife Tracy, have created a national Veteran brand dedicated to empowering Veterans through entrepreneurship. Rooted in the Military values of Respect, Integrity, and Trust, the JDog®️ Junk Removal & Hauling and JDog®️ Carpet Cleaning franchise systems have become a nationwide movement, creating business and employment opportunities for Veterans and Veteran family members.
Jerry launched the first JDog Junk Removal & Hauling franchise in 2011. It was a two-person operation – Jerry hauled junk and Tracy managed the back office. As a Veteran, Jerry gained trust and credibility with customers quickly, and referrals came easy. Within a year, he had more business than one person could handle and began hiring local Veterans who embodied the brand's values.
Through Jerry's vision and leadership, JDog Junk Removal & Hauling has since grown to hundreds of locations, 90 percent of which are Veteran owned. To date, the company has created more than 1,000 job opportunities across the United States.
Jerry served in the Army from 1987 to 1989 and finished at the top of his class. He was awarded the Army Achievement Medal. Since transitioning back to the civilian world, Jerry has committed himself to helping Veterans be successful in business. He teaches an entrepreneurial boot camp for Veterans at St. Joseph's University, and at Boots to Business for Veterans, an entrepreneurial program offered through the U.S. Small Business Administration. He is a member of the Board of Directors at Grunt Style, a Patriotic apparel company committed to creating a quality product while supporting the Military and First Responders communities. Jerry is also a member of the West Point Society of Philadelphia, the International Franchise Association, and VETFRAN, which provides access and opportunities in franchising to Veterans and their spouses.
Jerry also founded the JDog Foundation, whose mission is to support Military Veterans and Military Veteran-related causes – with a particular focus on suicide prevention, PTSD and higher education programs.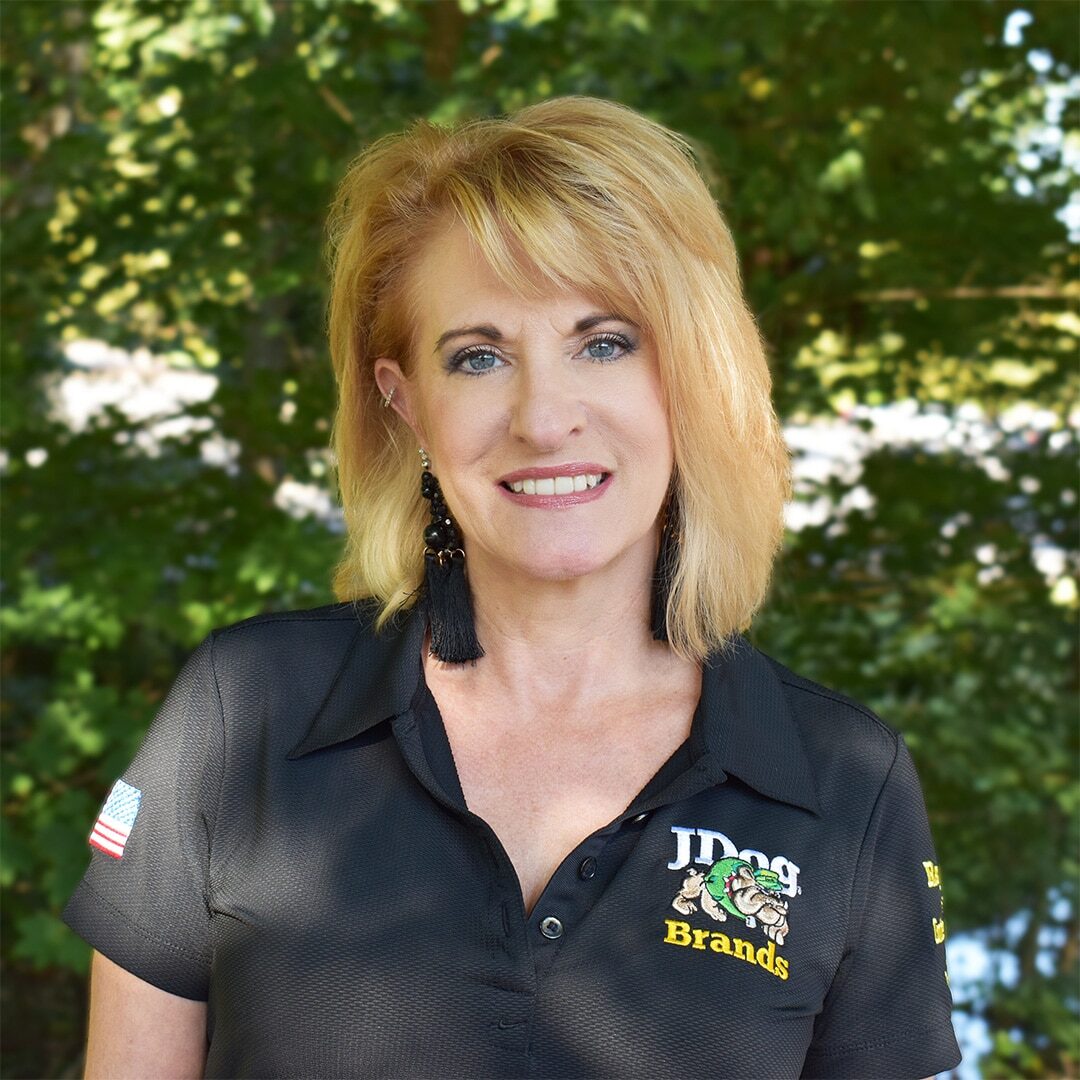 Tracy Flanagan
Assistant Director
Tracy co-founded JDog with her husband, Jerry, and has spent the last seven years helping to grow the business into a national Veteran brand. She leads the company's workforce development initiatives, including a strategic relationship with the Veteran Administration's Compensated Work Therapy Program. Through these programs, Tracy connects JDog Junk Removal franchise owners with resources to grow their workforce and support other Veterans seeking job opportunities as they transition back to the civilian world. She also leads the JDog training program on culture and customer service, ensuring the values of respect, integrity, and trust are ingrained within every JDog Junk Removal franchise and franchise owner.
As a Veteran spouse and family member, Tracy is a valuable and trusted mentor to the JDog Junk Removal spouses. She founded and heads up JDog Spouses, a support community that provides advice, resources, and other ways to balance family while growing a JDog Junk Removal business.
Tracy is also a sought-after speaker on the topics of Veteran entrepreneurship, women's entrepreneurship, and Veteran hiring and employment.
Tracy is the founder and choreographer of Divine Dance Ensemble, a liturgical dance group that performs in church and community events. She also serves as Co-Chair of the Worship Committee at Trinity Presbyterian Church in Berwyn.
Douglas E. Ress
Board Member
Doug Ress is an attorney admitted to practice law in both Pennsylvania and New York who has been recognized as the 2022 Lawyer of the Year in Philadelphia in bet-the-company litigation, and has previously been recognized as one of the Top 100 Super Lawyers in Pennsylvania. Doug graduated from Queens College magna cum laude in New York in 1976 where he was its first state finalist for a Rhodes Scholarship and its Scholar Athlete, and graduated from Georgetown University Law Center cum laude in 1979. Among other volunteer efforts, by appointment of the Pennsylvania Supreme Court, Doug currently is the Vice Chair of Pennsylvania's Continuing Legal Education Board, the mission being to assure that attorneys continue their education and maintain the requisite knowledge and skill necessary to fulfill their professional responsibilities. Although Doug himself did not serve, he cherishes his father's Combat Infantry Badge and attempts to honor his Uncle's service on Iwo Jima, and all who have ever served, through his involvement with JDOG and the JDOG Foundation.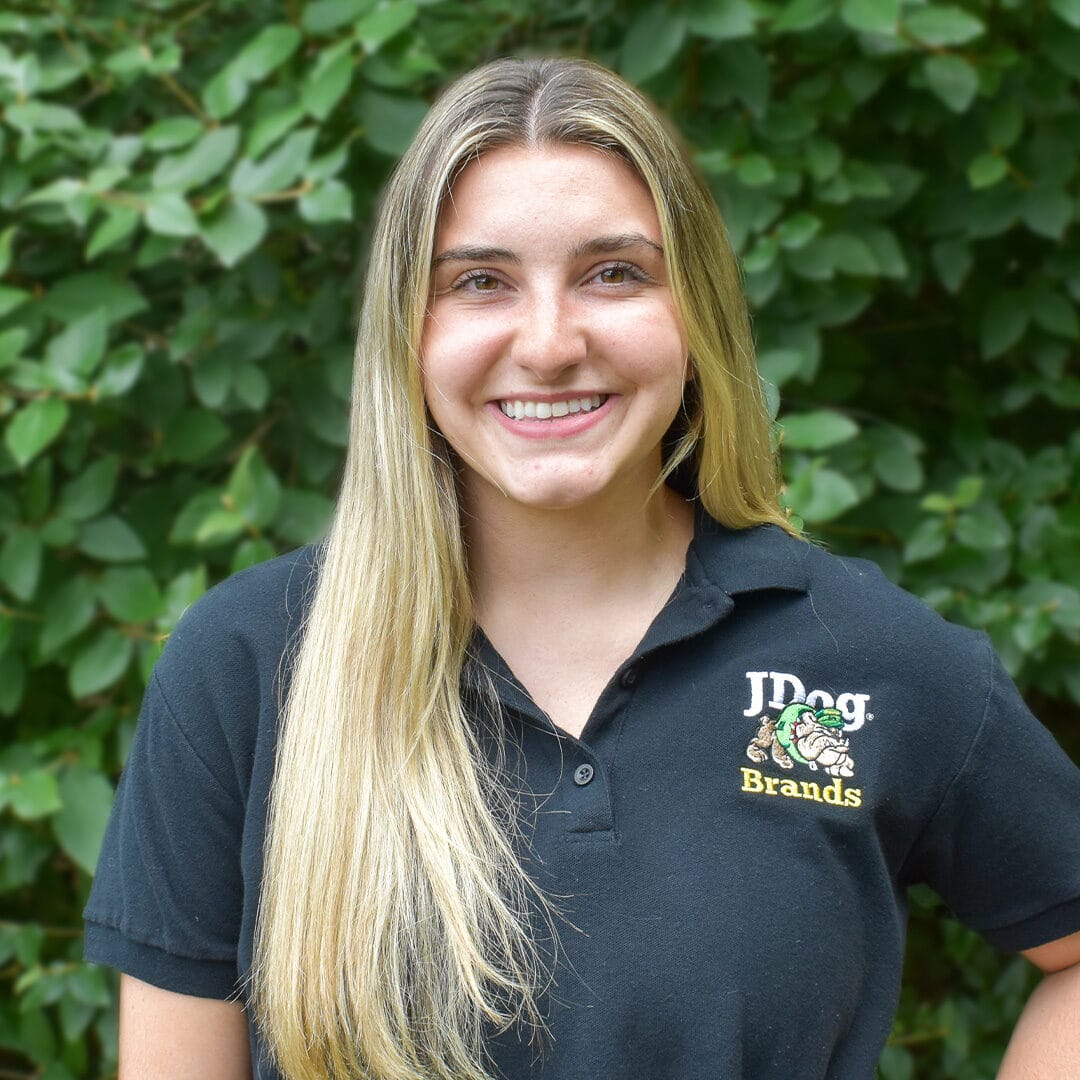 Theresa Corkery
Board Member
Theresa Corkery is an active board member for the JDog Foundation. She is a 2021 graduate of Temple University and is currently the Franchise Relations Coordinator for JDog Brands. Theresa hopes her efforts and time dedicated to the board will make an impact on Veteran suicide awareness and PTSD. She is passionate about helping veterans feel supported and hopes to give them the resources they need. Both of Theresa's grandfathers served in the Army and her cousin served in the Marines Corps.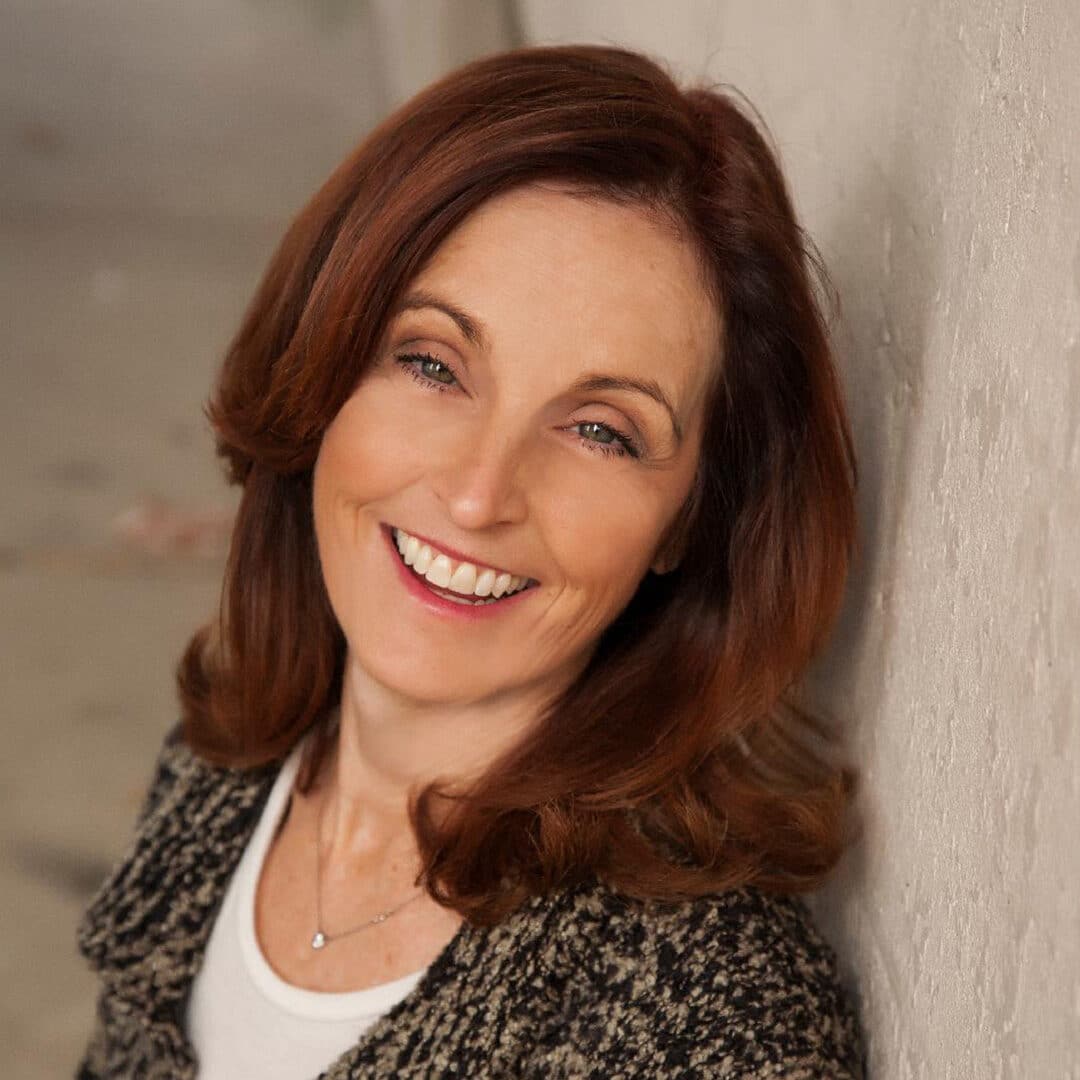 Tammy McEwen
Treasurer
Tammy McEwen is an active board member and treasurer for the JDog Foundation. She comes to the Foundation as a seasoned professional and is well versed in all financial and operational functions. She has years of experience that makes her a great asset to the Foundation. Tammy has been with JDog since the beginning and knows the brand inside and out. She is passionate about our mission and is a patriot herself.
---