The JDog leadership team is comprised of individuals who live by the values of Respect, Integrity, and Trust. Learn about the unique assets and backgrounds they bring to the JDog brand and how they support the JDog Foundation's mission.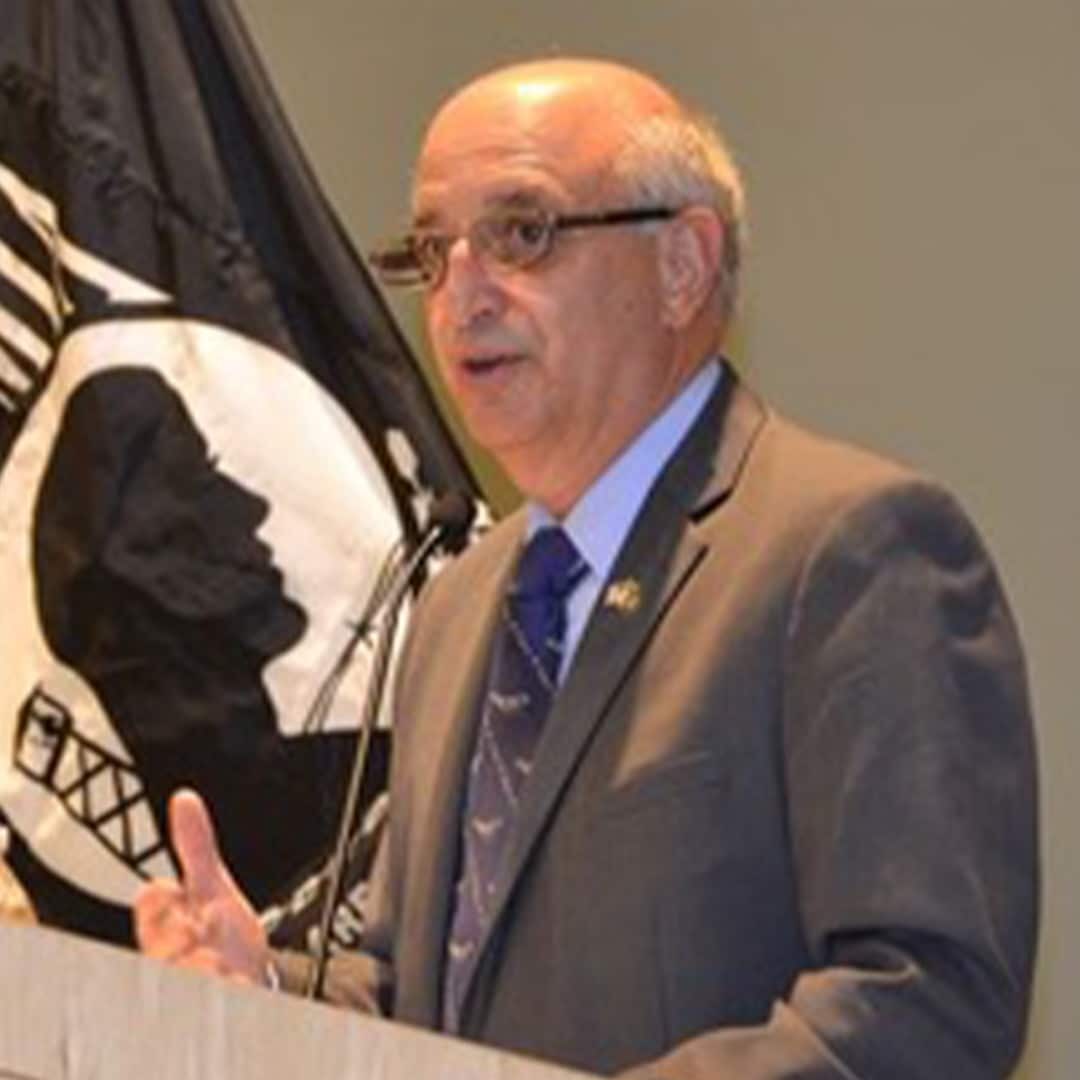 Ralph Galati
Executive Director
Ralph Galati was born and raised in Philadelphia and Delaware County, PA. He is a graduate of St. James High School (Chester, PA) class of 1966; and he received his Bachelor of Science degree from St. Joseph's University (Philadelphia, PA) in 1970 and was commissioned a 2nd Lieutenant in the United States Air Force. As a member of the Air Force ROTC, he was a Distinguished Military Graduate, President of the Arnold Air Society, and recipient of the St. Joseph's University Dean's Award.
Ralph attended USAF Flight Training in 1970, and received his Wings in 1971. He was a Weapon Systems Officer in the F-4 Phantom aircraft, and was assigned to Ubon Royal Thai Air Force Base in Thailand in the fall of 1971. Ralph qualified as a Laser Guided Bomb lead, and was soon elevated to the role of Forward Air Controller. On February 16, 1972 he and his pilot were shot-down over North Vietnam and were immediately captured and taken to Hanoi. He spent the next 14 months as a Prisoner of War. Ralph was repatriated on March 28, 1973.
Ralph served as an Officer in the USAF for eight years – as a Flight Instructor, Curriculum Developer, and at the Pentagon with the Secretary of the Air Force Office of Legislative Liaison. During this time he earned his Master's Degree in Public Administration/Human Resource Management from Golden Gate University in San Francisco, CA. Ralph completed his Active Duty in 1978, and continued to serve in the Air Force Reserve until 1981. Ralph's military awards include:
The Silver Star
The Bronze Star with Valor w/1 Oak Leaf Cluster
The Air Medal w/4 OLC
The Air Force Commendation Medal w/2 OLC
The Purple Heart w/1 OLC
Ralph was hired by IBM in 1979, and retired in 2007 after 28 years of service. He was a Certified Client Executive and Global Account Manager in the Industrial Sector, developing solutions for large, global enterprises. He was the recipient of numerous Leadership and Sales awards. After his retirement from IBM, Ralph was employed by SAP Americas Headquarters in Newtown Square, PA – and worked in their Education and Training business.
Ralph has also served as a University Adjunct Faculty member and Academic Advisor at Widener University, Cabrini College and St. Joseph's University from 1982 to 2012. His focus is the Business Value of Information Technology, Organizational Leadership and Managing Dynamic Change.
Ralph served as the Veterans Liaison for Delaware County, PA from 2011-2013. His role included outreach efforts across the county, as well as ensuring that all Delaware County Veterans and their families receive the benefits to which they are entitled.
Ralph is presently the Director of Veterans Services at St. Joseph's University. His office is responsible for: Developing and implementing Entrepreneurship Programs for Veterans, with a specific focus on disabled Veterans; coordinating campus-wide programs for Veterans and dependents; and Designing Career Development initiatives for Veterans.
Ralph has been married to Rosemary for 45 years. They have two grown children – one with a Master's Degree in Journalism, and the other is a Medical Doctor. Ralph and Rosemary live in Wallingford, PA. He can be reached at 610.999.4609 and rgalati@jdog.com.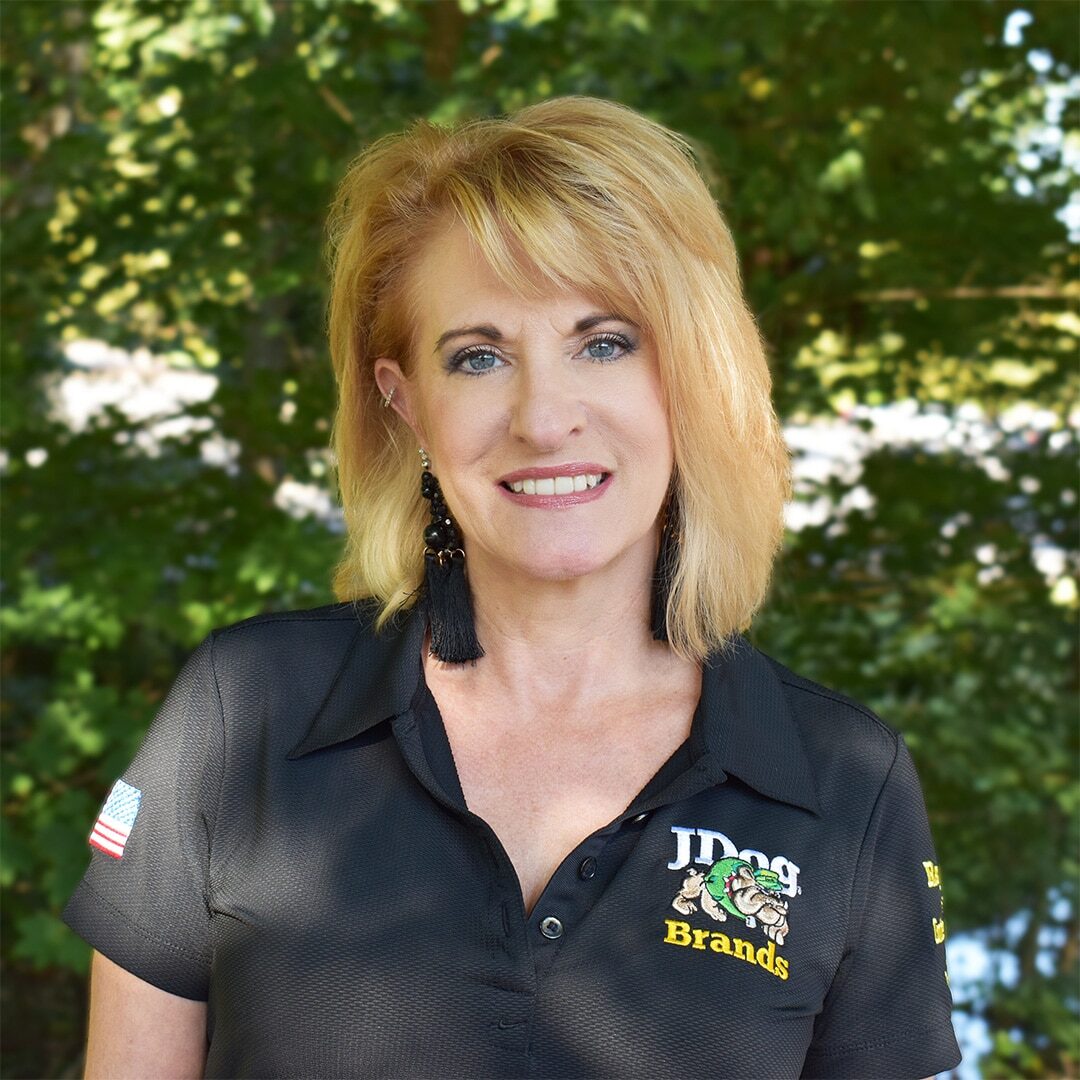 Tracy Flanagan
Assistant Director
Tracy co-founded JDog with her husband, Jerry, and has spent the last seven years helping to grow the business into a national Veteran brand. She leads the company's workforce development initiatives, including a strategic relationship with the Veteran Administration's Compensated Work Therapy Program. Through these programs, Tracy connects JDog Junk Removal franchise owners with resources to grow their workforce and support other Veterans seeking job opportunities as they transition back to the civilian world. She also leads the JDog training program on culture and customer service, ensuring the values of respect, integrity, and trust are ingrained within every JDog Junk Removal franchise and franchise owner.
As a Veteran spouse and family member, Tracy is a valuable and trusted mentor to the JDog Junk Removal spouses. She founded and heads up JDog Spouses, a support community that provides advice, resources, and other ways to balance family while growing a JDog Junk Removal business.
Tracy is also a sought-after speaker on the topics of Veteran entrepreneurship, women's entrepreneurship, and Veteran hiring and employment.
Tracy is the founder and choreographer of Divine Dance Ensemble, a liturgical dance group that performs in church and community events. She also serves as Co-Chair of the Worship Committee at Trinity Presbyterian Church in Berwyn.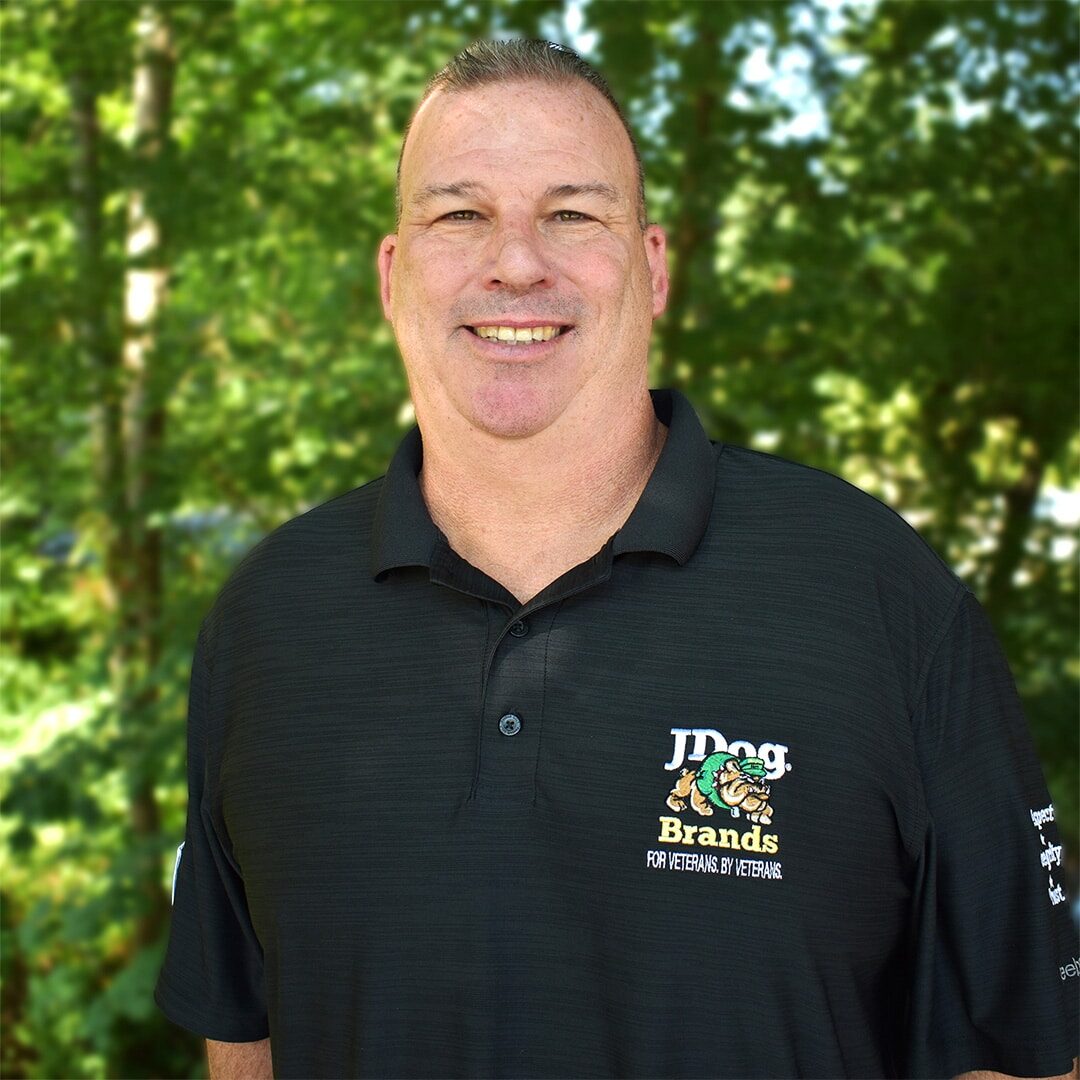 Jerry Flanagan
Board Member
Jerry is an Army Veteran and entrepreneur who, along with his wife Tracy, have created a national Veteran brand dedicated to empowering Veterans through entrepreneurship. Rooted in the Military values of Respect, Integrity, and Trust, the JDog®️ Junk Removal & Hauling and JDog®️ Carpet Cleaning franchise systems have become a nationwide movement, creating business and employment opportunities for Veterans and Veteran family members.
Jerry launched the first JDog Junk Removal & Hauling franchise in 2011. It was a two-person operation – Jerry hauled junk and Tracy managed the back office. As a Veteran, Jerry gained trust and credibility with customers quickly, and referrals came easy. Within a year, he had more business than one person could handle and began hiring local Veterans who embodied the brand's values.
Through Jerry's vision and leadership, JDog Junk Removal & Hauling has since grown to hundreds of locations, 90 percent of which are Veteran owned. To date, the company has created more than 1,000 job opportunities across the United States.
Jerry served in the Army from 1987 to 1989 and finished at the top of his class. He was awarded the Army Achievement Medal. Since transitioning back to the civilian world, Jerry has committed himself to helping Veterans be successful in business. He teaches an entrepreneurial boot camp for Veterans at St. Joseph's University, and at Boots to Business for Veterans, an entrepreneurial program offered through the U.S. Small Business Administration. He is a member of the Board of Directors at Grunt Style, a Patriotic apparel company committed to creating a quality product while supporting the Military and First Responders communities. Jerry is also a member of the West Point Society of Philadelphia, the International Franchise Association, and VETFRAN, which provides access and opportunities in franchising to Veterans and their spouses.
Jerry also founded the JDog Foundation, whose mission is to support Military Veterans and Military Veteran-related causes – with a particular focus on suicide prevention, PTSD and higher education programs.
Shawn C. Stroop
Board Member
Shawn Stroop is a retired Army Officer and a Combat Veteran with nearly 23 years of service. After his enlistment years of service, Shawn received a green-to-gold scholarship to attend Morehead State University. There he was commissioned as Second Lieutenant in May 2000 as well as received his Bachelor of Arts in History, Summa Cum Laude.
Since that time, Shawn served in multiple deployments in support of the Global War on Terrorism in Africa and Afghanistan, and Operation Iraqi Freedom. Shawn's notable military achievements include being awarded:
The Bronze Star
2 x Defense Meritorious Service Medals
2 x Army Meritorious Service Medals
4 x Army Commendation Medals
The Joint Service Achievement Medal
3 x Army Achievement Medals
Shawn went on to gain his Master's degree in Public Policy and Administration with a leadership concentration from Walden University and is currently a Doctoral Candidate in Organizational Leadership and Organizational Development with Grand Canyon University.
Shawn hopes his efforts and time spent on the board of the foundation, with his service dog Nitro at his side, will help raise awareness for Veteran Suicide and PTSD as well as help Vets find the resources they need to get through it.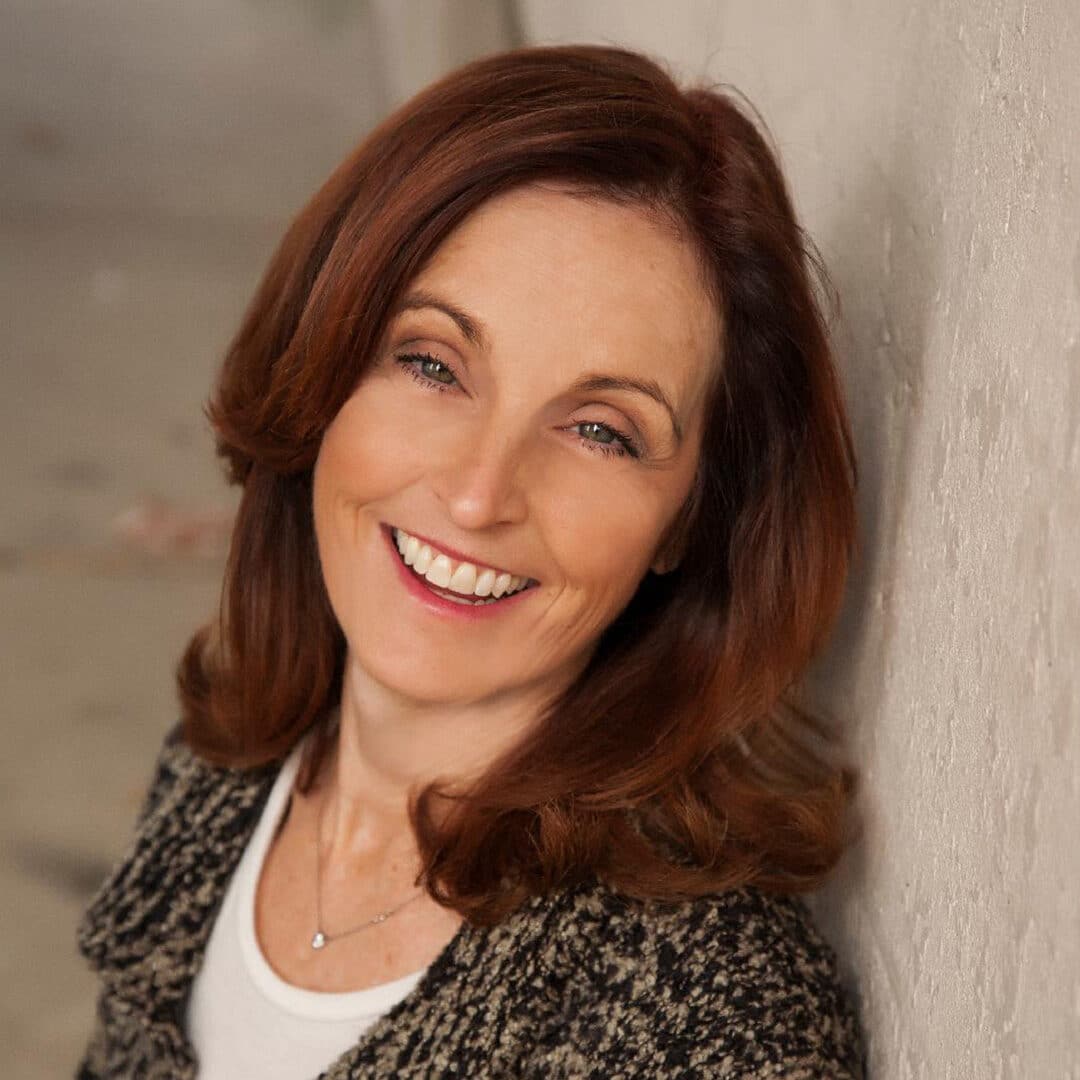 Tammy McEwen
Treasurer
Tammy McEwen is an active board member and treasurer for the JDog Foundation. She comes to the Foundation as a seasoned professional and is well versed in all financial and operational functions. She has years of experience that makes her a great asset to the Foundation. Tammy has been with JDog since the beginning and knows the brand inside and out. She is passionate about our mission and is a patriot herself.
---